Claudia Kleefeld holds her Bachelor of the Arts from University of Southern California, Los Angeles and a Post Graduate degree from The Byam Shaw College of Art. Kleefeld is a painter and photographer and began to explore movement and performance in her work in 1985; incorporating sound, photography, video, the spoken word and written word while studying at UCLA. At that time, Kleefeld worked closely with Robert Heinecken in photography, Jan Stussy in drawing and painting and Paul McCarthy in performance. Thereafter Claudia studied with Jan Saether working with the model incorporating traditional painting techniques and Chiaroscuro.

Having established herself as a painter using Old Master's techniques, Kleefeld has simultaneously continued to explore multi-media and interactive installations. Claudia makes art that considers humanness, examining the voice of the individual as it correlates with the external world. Her most current work connects the individual's journey and the external world together through nature's symbols and how they exemplify the workings of our Universe. She has exhibited nationally and internationally, and her work is held in museum and significant private collections.

Investigate other pages throughout the website for more information. Click here for Claudia's current and upcoming exhibitions.
"A Waking Dream" - Live performance in the Venice studio 1992 - credits: "Bella" plays Eurydice, Michael Liefer plays a takamine guitar, and spoken word is Claudia Kleefeld  
This Site Contains Nudity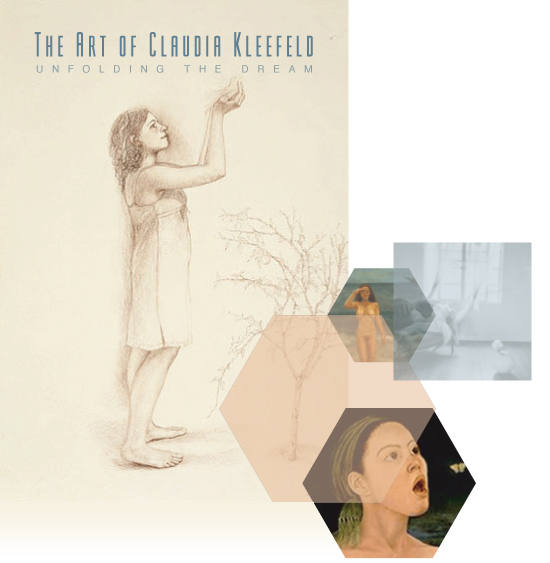 © 1986-2023 Claudia Kleefeld